Biographies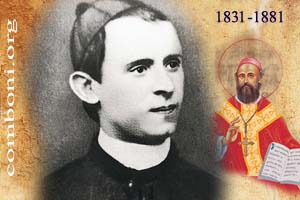 Bibliography, Short biography, chronological tables, writings and topical dossiers, Slide-show on the life of Daniel Comboni: the man, the saint and the founder.
E' qui ripresa una delle molte brevi biografie su Comboni. Sarà presto sostituita da una ufficiale.
Sono documenti che presentano tratti specifici di Comboni che non sono ripresi nelle altre sezioni.
Preparata per la canonizzazione di Comboni, ne presenta vita e opere in 15 poster di ottima qualità.