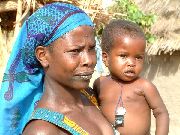 This retreat style conference brought together a distinguished group of international speakers to consider Hope in the light of the Holy Father's Encyclical
Spe Salvi
, and discussed International Human Rights Legislation,
Humanae Vitae
, Training and the Ethical Practice of Obstetrics. A special forum was held on the right of ob/gyns to practice according to conscience. The proceedings may be found on MCI's website, www.matercare.org.
Motherhood has special significance for all Christians and especially for Christian obstetricians and midwives who are privileged to serve the co-creators of new life especially when life-threatening complications arise for either mother, baby or both. MCI was founded in 1995 to bring life and hope to maternal health care and to counter the culture of death. We began by listening to the advice of the greatest of all Mothers and our Mother, Patroness and Guide: "Do what ever He tells you". MCI aims to be a prophetic witness by reflecting on the Gospel values of Life and Love as presented to us in the late Holy Father's Encyclical,
Evangelium Vitae
, and most recently in the present Holy Father's first
Encyclical Deus Caritas Est
. MCI has the goal of carrying out the work of The Gospel of Life, by supporting specialists in training and practice who wish to integrate what they do with what their faith teaches. MCI's mission is to reduce the tragic levels of abortion world-wide, and the number of deaths of mothers and babies during pregnancy and childbirth. This envisages for example; providing in particular developing countries, new initiatives of essential obstetrical services, training, research and advocacy, based on life and hope. MCI is the specialist group of the World Federation of Catholic Medical Associations (FIAMC).
Is the conscientious objection a right only for few people?
In recent months a serious challenge has been initiated against the basic right of ob/gyns to honour their conscientiously held objections against performing abortions, or co-operating in any way, even through referral to doctors who will do abortions. This threat appears to be well coordinated in Australia, Canada, the United Kingdom and in some parts of the United States. The reason seems to be that the number of doctors willing to carry out abortions is decreasing everywhere, and so the objective of the international pro-abortion lobby is to force doctors to facilitate universal access to abortion services. In Canada and the United Kingdom doctors will be expected "to be prepared to set aside their personal beliefs where this is necessary to provide care." Legislation recently passed in Australia approves abortion on request up to 24 weeks pregnancy. Abortion after 24 weeks requires the approval of two doctors. Doctors with conscientious objections will be required to refer women to doctors who have no such objections, and in the event of an "emergency" (not defined), when no other doctor is available every obstetrician will be required to perform the abortion. Nurses and pharmacists will also have to cooperate regardless of any conscientious objection. For doctors to restrict their practices based on moral or religious belief could constitute professional misconduct according to this new legislation.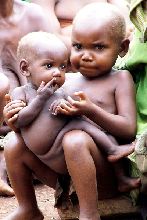 Conscientious objection has long been honoured in civilised societies, and the rights of those who object to abortion have always been accepted until recent times. While service in the armed forces, however onerous and distasteful, has been regarded as an obligation, exemption from such service has been understood as a natural and necessary corollary to religious freedom, and certain religious groups have been granted this freedom and allowed to serve their countries in different ways. This freedom is in danger of being impeded with respect to abortion, and obstetricians who refuse to carry out abortions are not being given the chance to provide care for mothers in crisis situations in other ways. The Declaration of Geneva, formulated after World War II, was never more pertinent "I will practice my profession with conscience and dignity. I will maintain the utmost respect for human life, from the time of conception, even under threat." It is accepted by all governments, professions and religious faiths that it is unethical for doctors to co-operate with capital punishment by giving the lethal injection, or to use their surgical skills for judicial amputations. However, Christian and pro-life specialists, are in danger of being coerced to co-operate with abortion, and are experiencing persecution by new forms of totalitarianism. The result is that most Catholics and pro-life doctors will not choose to specialise in the care of mothers. Others will be forced to compromise or leave the specialty.
Where will mothers obtain the treatment for their health which respects their faith?
The questions that must be considered are: what effect will this new situation have on mothers? Where will they obtain opinions and treatment for their health needs which respect their faith and moral convictions? Will they be unduly influenced by doctors or nurses who do not understand or care about religious convictions? In other words, who in the future will protect the right to life of the unborn, the religious beliefs of mothers and their care givers? We believe that this must be a source of grave concern for the whole Church.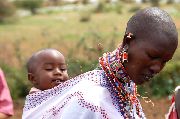 At our first conference, here in Rome in 2001, Pope John Paul reminded all Catholic obstetricians that, "their profession has become still more important and their response will be still greater in today's culture and social context in which science and the practice of medicine risk losing sight of its ethical dimension in which health care professionals are strongly tempted at times to become manipulators of life and even agents of death." The Holy Father continued with an appeal to the entire Church "It is my fervent hope that at the beginning of this new millennium, all Catholic medical and health care personnel, whether in research or practice, will commit themselves whole-heartedly to the service of human life. I trust that the local Churches will give due attention to the medical profession, promoting the ideal of unambiguous service to the great miracle of life, supporting obstetricians, gynaecologists and health workers who respect the right to life by helping to bring them together for mutual support and the exchange of ideas and experiences."
MCI intends to defend the inalienable right to conscientious objection, and with it the right to bring mothers and their babies, especially those in crisis, the care based on that Hope which never fails.
Dr R.L.Walley, Executive Director
Email: info@matercare.org
Tel: +1-709-579.6472
Address: 8 Riverview Avenue, St John's, NL A1C 2S5, Canada