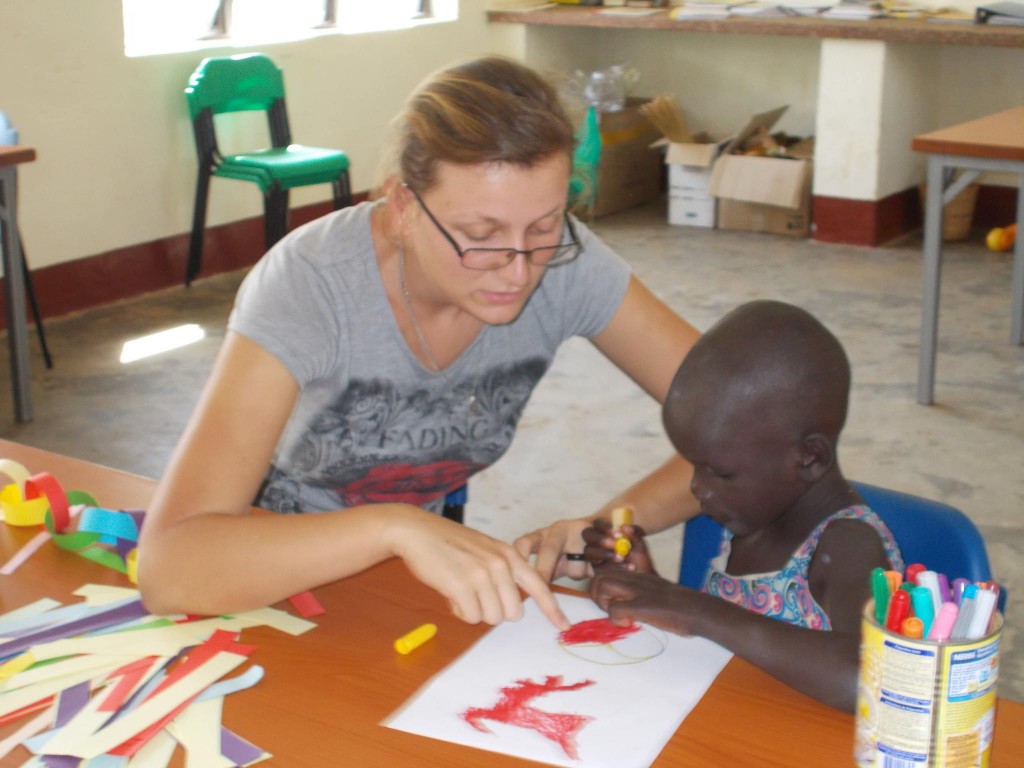 Ewa Maziarz,
Comboni lay missionary,
in Uganda.

Besides being the general administrator, here I am also someone between a baby sitter and a social worker. All this time I have been here, I have discovered that this is the best place for me. It is amazing and surprising at the same time, because it was not something I had intended to do. Mission teaches obedience and commitment in places where there is a need, not in places where one thinks he/she should be.
Sometimes our imaginations are not real; our point of view differs from the real and true needs of the world. Because we think that our needs are: time for prayer and, above all, openness to the Holy Spirit. We also need all of these to discover what God really wants from us, in this particular place. I can't say I know it already, but I search for it, all the time. I am starting to understand why I have been sent here. Now, as I am actually finishing my two years mission experience, I know I will return here, to my children, to St. Jude.
St. Jude is not just children, but also people who work there. Baby sitters, people who look after the children – I spent lots of time with them. At the beginning of my mission, I was dedicated to managing all the employees, which was really hard, as I was the youngest person here and I was preparing to become their supervisor. I was supposed to check and assess. It was not a very comfortable situation, because I came here to help, not to control. However, as I mentioned before – mission teaches humility, but also verifies our vision about ourselves, our knowledge and behaviours. I have to admit that sometimes even the easiest things ended with some misunderstanding. The way of being, talking, gesturing were interpreted wrongly. Fortunately, we have learnt from one another eventually.
Mission is also a community, very extraordinary in my case. We were sent to a totally new place and created a new community in Gulu – before it had been only in Matany – where Danusia (another CLM) was. There were four of us, young and inexperienced girls: three Polish and one Spanish. Even the time we spent in prayer, talking, resting but also arguing and causing misunderstandings, was beautiful and intense. What always united us, though, was the mission, the people and, most of all, prayer. Each one of us is a different picture of God, but with the same faith and big open heart.
On behalf of my community and myself, I would like to thank all of you, for every little gesture, holiday cards, emails. On behalf of my children, I would like to thank for all the financial support: thanks to it our children now have new uniforms, better food, the possibility of better health control and … we coloured their world. But most of all, I would like to thank you for every prayer, every sigh about us: without you, we would not be here.
Ewa Maziarz, CLM