The lecturer started by asserting that the living together of people from different cultural and religious differences is nothing new in Italy. What is new is that we no longer have a dominant culture. It is important, therefore, "to learn to live next to each other without one culture dominating over the others." It is not enough to "cohabitate." The challenge consists in living together with "those who are different from us" recognizing them as people who can "regenerate us and bring us life" and together build a living community. Fr. Camillo continued by reminding us that the words of the 'document on human brotherhood' signed by Pope Francis and by the Great Imam of Al-Azhar Ahmad Al-Tayyeb in Abu Dhabi must become the norm for this mutual encounter: "the culture of dialogue as the way; cooperation as conduct; mutual knowledge as a method and criteria."
Fr. Camillo then presented world statistics on migration. Migrants were placed at 258 million in 2018, according to UN estimates. Over the last two years they increased by 14 million. Always according to United Nations estimates, by 2050 the migrants in the world will be 500 million, 80% of them from the South of the World. By the end of 2017, asylum seekers were 3 million. Fr. Camillo pointed out that the majority of migrants move to nearby countries.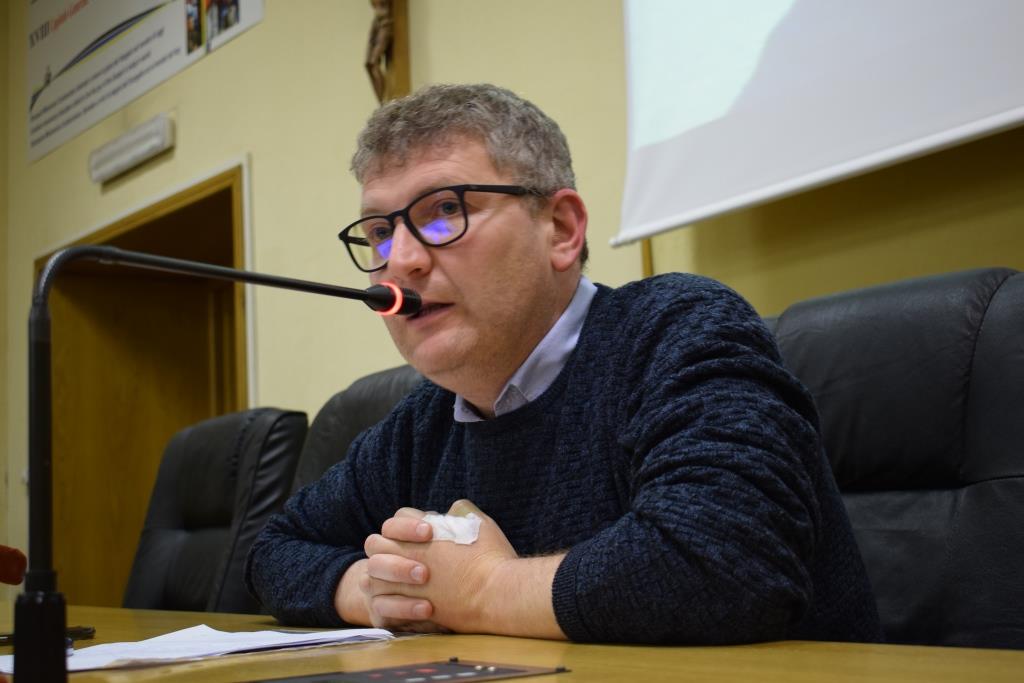 In Europe, and especially in Italy, the migration flux ebbed in 2018. However, he continued, the mortality rate between Libya and Italy increased – especially because the movements of NGOs operating in the Mediterranean were heavily curtailed – and now the routes have shifted towards Spain.
Faced with this worldwide scenery where migrations are not transitory events but rather structural, it is important to find solutions that are not oversimplified: "The phenomenon of immigration, wrote Card. Martini, must be understood always more as a challenge that our cities, that any European metropolis, face in all evidence and scope. It is not possible to think of simple emergency solutions or simply of containing the problem; it is not possible to continue to look at migration as a problem and not yet as a possible resource… We need to go beyond summary and superficial impressions concerning migration which instead should be seen as an "ordinary" reality," and not an emergency."
Is it possible then, asked the lecturer, to move from simple cohabitation to living together? Yes, if "the other" is recognized as "a gift and a grace." Integration will be possible only if we will go beyond the temptation to change others into our own cultural schemes. Integration is a two way event and therefore questions us personally. To accept our own responsibilities is the first step in order to build a living community. Fr. Camillo concluded saying how to give back to those who are different from us their dignity, also means giving back to us our own dignity.