The text "Double Victims," by Portuguese journalist Ana Glória Lucas, published in the June 2010 issue, won as the Best Investigative Report. It tackled in depth the consequences of sexual violence perpetrated against women in war zones. The article vied in the finals with two other texts ("Dumped by Mama: Right of the Abandoned Child" and "Goal 2015: Every Child in School") published in the daily newspaper Sun Star Cebu.
Fr. Renzo Carraro and Fr. José António M. Rebelo won a trophy each in the category of Best Short Story. The former's text, "Love in the Afternoon," published in the November 2010 issue, is the story of an extraordinary saintly couple, Leonard Cheshire and Sue Ryder. The latter's text, "My Life is All Light," published in the January 2011 issue, is about the amazing spiritual journey of Fr. Fabio Gilli, a visually-impaired Comboni Missionary working in Togo. The stories won over two other articles published in Gospel K. Magazine and Word and Life.
The reportage on how a North American Catholic Maryknoll missionary, Fr. Bob McCahill, reaches out to Bangladesh Muslims and Hindus' sick people, titled "Bicycle Rider for the Poor," by Fr. José António Mendes Rebelo and published in the WM July 2010 issue, made it to the finals, too, under the category Best Special Feature.
The CMMA annual award night took place at San Carlos Seminary Auditorium in Makati City on October 19, 2011. The ceremony was presided over by Gaudencio B. Cardinal Rosales, outgoing Archbishop of Manila, and had, as keynote speaker, Hon. Jejomar C. Binay, Vice-President of the Republic of the Philippines.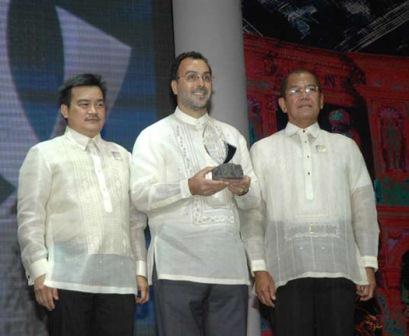 The Editor Fr. José Rebelo receives the Catholic Mass Media Awards 2008 for Best Special Feature. On September 16, 2010, World Mission's Editor, Fr. José Rebelo, was distinguished with the International Award for Excellence in Journalism by the Geneva-based International Catholic Union of the Press (UCIP), in a function-cum-dinner, during its triennial world congress in Ouagadougou, Burkina Faso.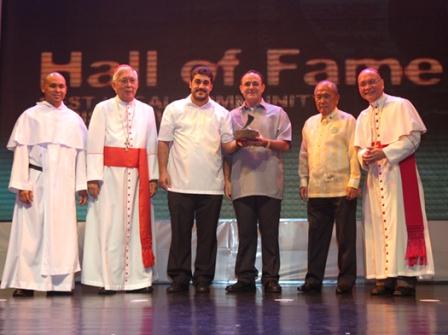 After having been distinguished as the Best Local Newspaper/Magazine for the last three consecutive years, Fr. Miguel Llamazares, Delegate Superior of the Comboni Missionaries in Asia, and Fr. Dave Domingues, the dynamic promoter of the magazine received the prize.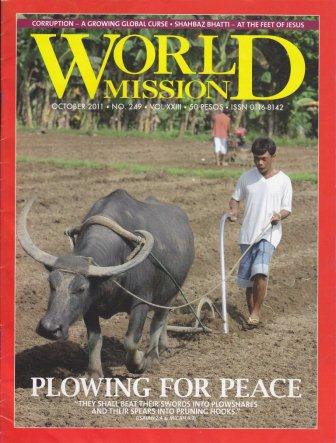 World Mission is published monthly by the Comboni Missionaries as part of their ministry and program of missionary awareness in Asia.