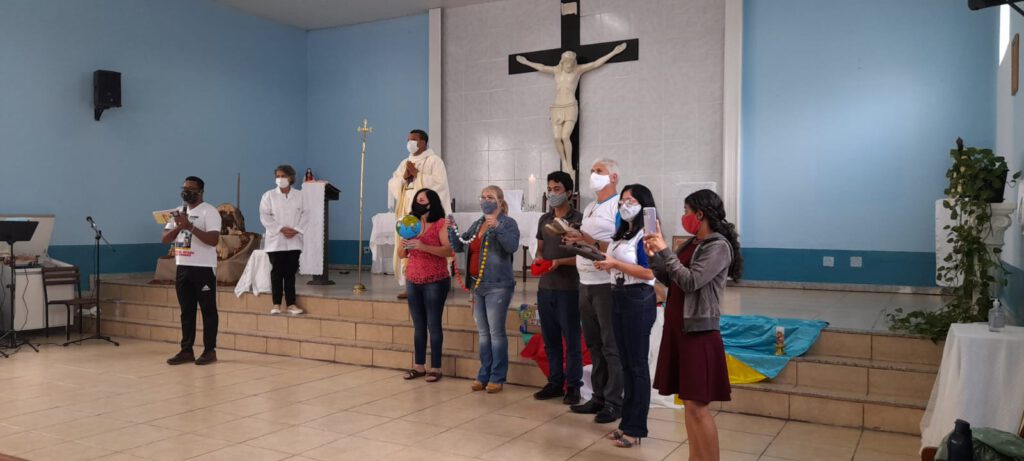 "Do I thus follow certain of the mission I have to fulfill?" Time is strange, situations, the unexpected, the pandemic and new waves, the non-fulfillment of projections, change, waiting, expectation, joys and sorrows, beginnings and new beginnings populate our human history.
In the dialogue between Jesus, Peter and Andrew, the latter already knew the Lord and had even announced him to his brother, he is delighted and surprised by the Lord's invitation "I will make you fishers of men". Thus the mission is being accomplished.
Africa? (Everyone asks) when? The date has arrived, today begins our journey to Mozambique. But the certainty we have is that everything will come the way the Lord wants, or not. It is the true adventure of living according to God's will. It is not easy, but He is my refuge and strength!
May the Lord give us and renew us each day the hope and the certainty that "when we do what God wants, we are sure to be rewarded at the end of everything". Here is the logic of being Christian, of believing, of living in God and for God! So let's live for Him, every day, and be grateful for the life that pulsates in us, for the little miracles of everyday life, and above all for the opportunities that are presented to us to mature humanly and spiritually. It is impossible to listen to the Lord and not give Him an answer. "Leaving the nets immediately, they followed him."
Mission is to leave, but it doesn't mean to devour kilometers. As our beloved Dom Elder Câmara used to say. Mission is to let God conduct our life and our history, just as He conducted the life of St. Daniel Comboni and the life of our mother Mary of Nazareth. We ask for their intersection so that our mission is guided by the divine force, we count on your prayers to accomplish this mission together.
And you, which net or nets do you need to leave? Or what do you need to abandon yourself to the Lord?
Let us follow! God bless us and lead us!