Other gatherings are planned to take place in Rome: February 28, at the Comboni General Curia on the theme of "The current picture of migrants' health;" on March 25, at the Seraphicum with Fr. Alex Zanotelli on "hospitality that regenerates; May 18, in a place yet to be chosen, a musical evening with songs, dances and music from Africa.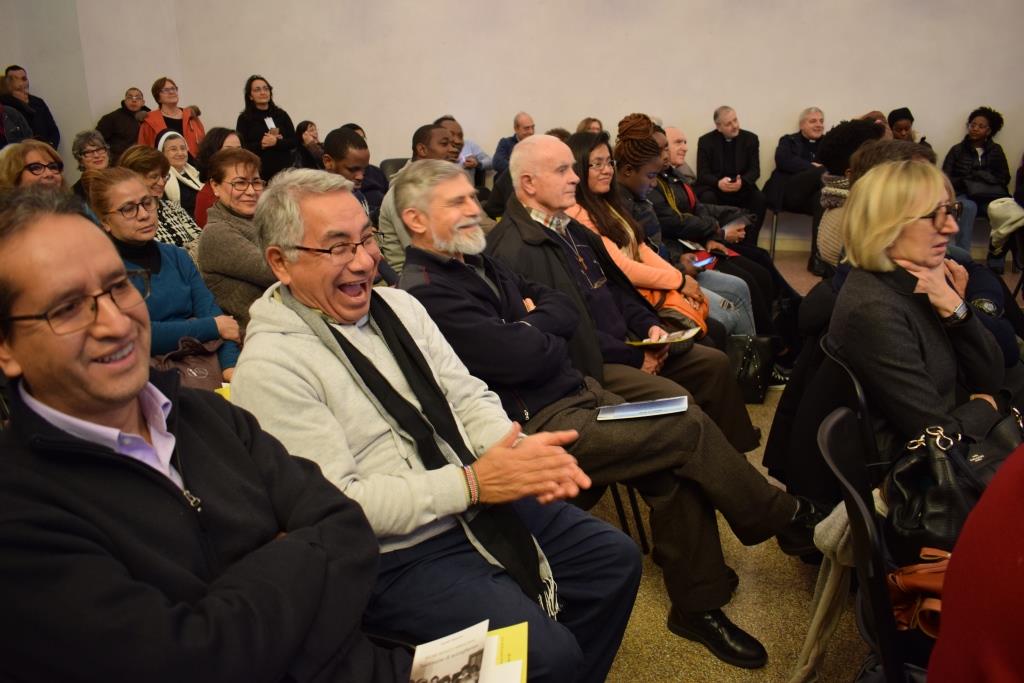 Jubilee of Acse at the service of migrants and refugees:
50 years of charity
The celebrations of Acse's Jubilee started on January 23 with an interesting and well attended meeting in Rome. Over 150 people filled the Dante hall of Palazzo Poli, which is the backdrop of the Fountain of Trevi. In attendance, besides the friends of Acse, were the Comboni Sisters with their superior general, the Comboni Missionaries (whose general was on a visit to the missions), representatives of other institutes, many young Africans and other people. Amedeo Piva coordinated the event.
The greetings and welcoming included Francesco Coppola, general director of education and research (Mibac), Paolo Masini, president of Roma BPA, and Sabrina Alfonsi, president of Rome Municipality I. The Hon. Roberto Fico, president of Parliament, Nicholas Zingarelli, President of the region of Lazio, and Virginia Raggi, mayor of Rome, had also being invited, but being unable to attend, sent written messages of good wishes.
Fr. Venanzio Milani, as president of ACSE, related the history of the association, with its various activities, from the beginnings with Fr. Renato Bresciani down to our days. Other live, first-hand witnesses were given by Anna Maria Biagiotti, one of the first helpers, by two young people, Ahdem from Ethiopia and Ali Ehsani from Afghanistan who profited from Acse scholarships and now are an engineer and a lawyer, respectively. Comboni Sr. Maria Rosa Venturelli, vice-president of Acse, who coordinates the field of scholarships, also spoke of her experience and of the history of the Comboni Sisters in Acse.
The Hon. Francesco Rutelli, who knew and helped Fr. Bresciani, remembered him as a man of faith, free and generous, who helped him, when he was mayor of Rome, to better understand the situation of the migrants and of the needy. He stressed the importance of Acse's commitment and said that Fr. Bresciani was "a tireless originator" of charity towards migrants in Rome.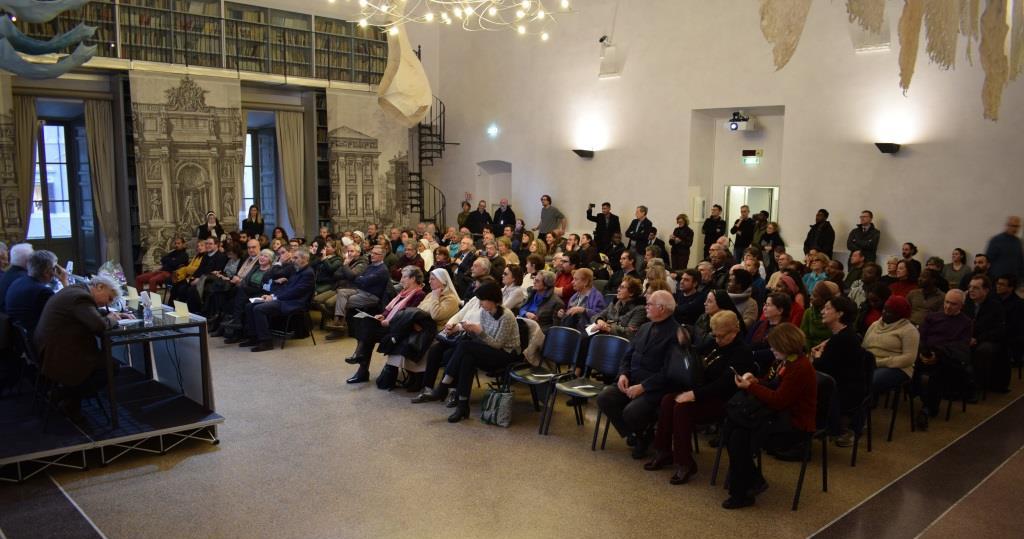 An inspiring presentation on the current immigration situation in Rome by Sen. Luigi Manconi concluded the meeting. He discoursed on the virtue of solidarity, starting from the political, economic and demographic spheres that cannot be separated from a specific framework of values and of human rights including the right to migration and to mutual help.