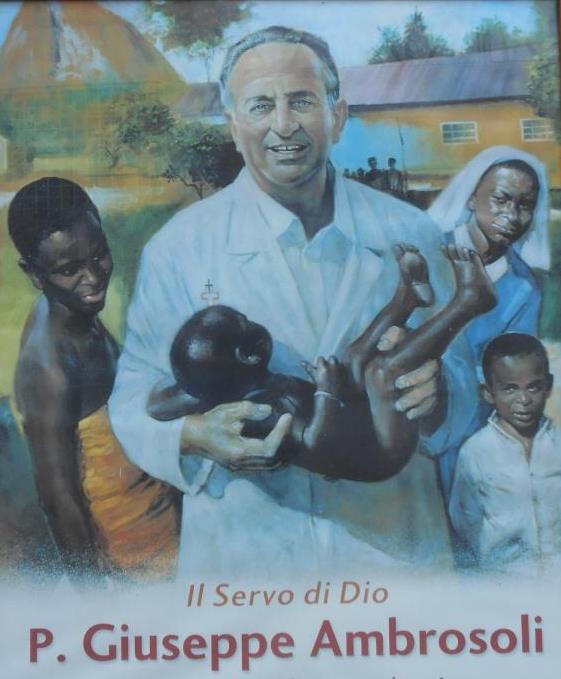 On November 28, 2019 the Holy Father granted the publication of the decree on the miracle attributed to the intercession of Fr. Giuseppe Ambrosoli. With this decree, the road is now open to the beatification. It remains to be decided whether it will take place in Kalongo, Uganda or in Como, Italy. For sure, there will be two solemn ceremonies and the first will include the actual beatification.
From all reports we gather that the news has been met with much approval, joy and satisfaction. On the side of the Comboni Missionaries it can be seen as a golden seal on the entire glorious history of evangelization extending from Comboni to the most unknown of his followers. In Fr. Giuseppe, in fact, we see the essence of St. Daniel Comboni's dream "to save Africa with Africa." Down to today this commitment has not lost its relevancy and its urgency, faced as it is with rising forms of racism.
Meanwhile, on November 30 the exhumation of Fr. Ambrosoli's remains took place in the presence of Archbishop John Baptist Odama of Gulu, and Fr. Joseph Okumu, Postulator. Beside them, Bro. Elio Croce and two doctors from the Kalongo hospital together with some of the faithful, plus Fr. Giuseppe's niece, Dr. Giovanna Ambrosoli, were present. The remains are not impressive, but carry an even greater witness of a history of closeness to the people, respect for all, and a trust destined to last for all eternity.