The celebration took place on the 15th of August when the annual feast of the parish is normally celebrated. The mass was presided over by His Eminence Gabriel Cardinal Zubeir Wako, the Archbishop Emeritus of the Archdiocese of Khartoum accompanied by the Apostolic Nuncio to Sudan, the Provincial Superior, several confreres, priests, religious and a throng of the faithful, that were more than one thousand, majority being teenagers and young adults.
The Cardinal began the celebration by incensing the new bronze cross of the parish which arrived on purpose from Italy and now stands in the Church compound for all who come in to see and adore. A bronze cross for a diamond jubilee that fills our hearts with hope for a golden future of the mission in Sudan!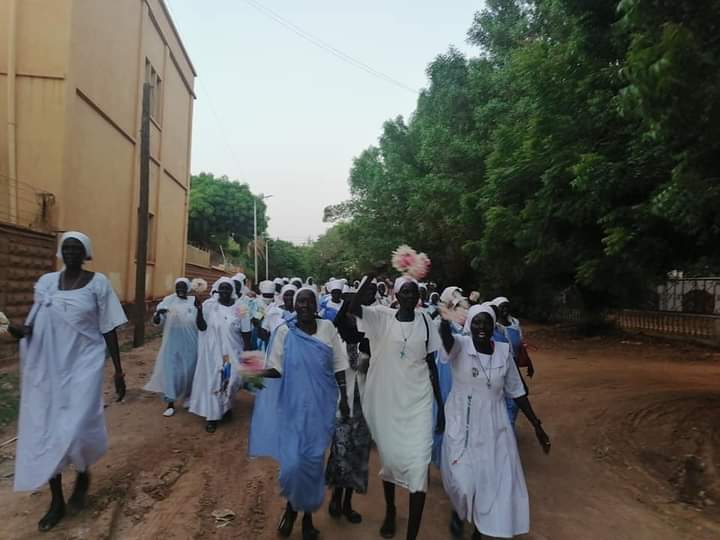 During the celebration, the Cardinal invited the faithful not to lose sight of the role of our Mother Mary in the life of the Church and in their individual Christian lives. Mary has been instrumental to the growth and survival of our Church during these many years of troubled waters.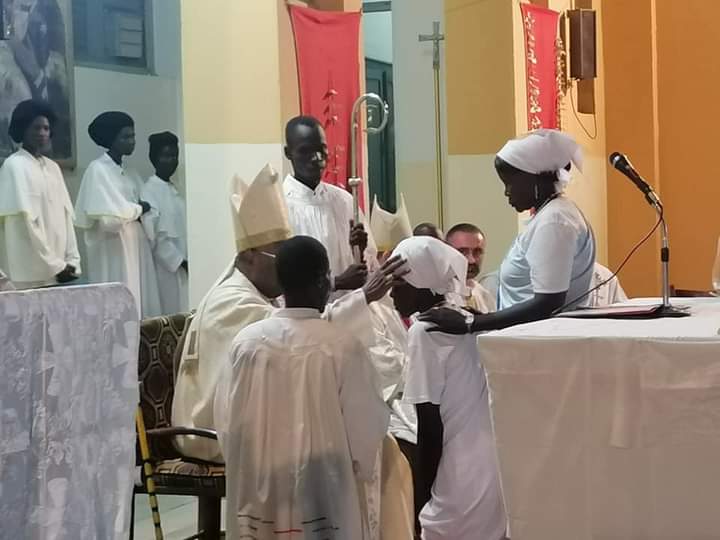 At the end of the celebration, a small image of the Blessed Virgin with the Child-Jesus was given to all those in attendance as a simple souvenir. The Church of Sudan has a long history that goes back straight to our founder, but the presence of so many young people reminds us of the youthfulness of the Church that always seeks new ways of asserting her presence in a hostile environment. Most of our Youth come from South Sudan and the Nuba Mountains. We have prayed the Blessed Virgin Mary who intercedes for all graces to seek for us all the graces we need in order to announce the gospel to all of these young people whose families are often broken and whose lives are full of challenges.