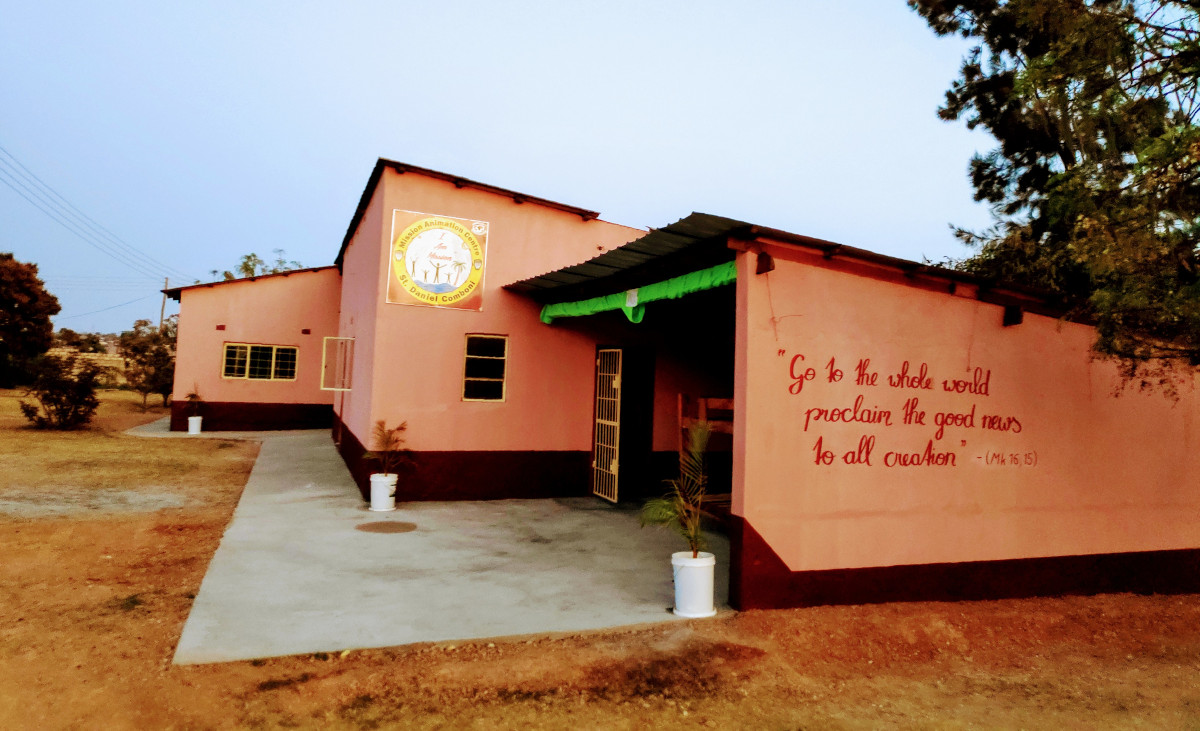 Mission is the heart of our Christian Faith. Because of that we believe that by baptism we are all made missionaries. Being sent as witnesses of Jesus Christ is the "Identity Card" of each and every Christian, according to their own vocation!
Mission Promotion is a very important dimension of the Church´s growth in faith and commitment to evangelize. This is why, we Comboni Missionaries, following the spirit of St. Daniel Comboni our Father, Founder and great "Mission Promotor," decided to open a MISSION PROMOTION CENTER AND VOCATION ACCOMPANIMENT at Kalikiliki, Archdiocese of Lusaka. Together with the other missionary organizations of the Church, especially the PMS, we want to contribute to the growth of the Missionary Church in Zambia!
The official opening of the Center on Sunday, August 23, 2020 was a simple but beautiful and meaningful celebration. The participation of people from the different areas and vocations in the Church, and particularly the leaders and members of the parish – St. Augustin, Kalikiliki – gave it a special meaning that MISSION STARTS AT HOME! From the parish and our own communities and families we are sent to "go to the whole world and proclaim the GOOD NEWS to all Creation" (Mk 16,15).
The Center is organized in such a way as to welcome anyone, individually or in groups, wishing to understand better our Faith and deepen a commitment to Mission. We follow the Pastoral Theme of the year in the Archdiocese stressing the mission dimension. Besides it, we want to focus sharply on the subject of "Mission-Ecology" following the line of the recent documents of Pope Francis: Laudato si' and Dear Amazon.
The Center can hold 50 people for a day or weekend of retreats, meetings, sharing. We have a team of two Comboni Missionaries, a sister and a Lay person who can, individually or together, lead these encounters or take part in them!
Besides running activities in the Center, the Team is also available to go out to parishes or organizations who desire to know more and be further committed to Mission as lay people or following the various ways of Vocation to Mission: as priests, brothers , sisters, secular movements or Lay Comboni Missionaries. In view of that, we plan to form groups of "Cenacles of mission prayer "(CEMIP´S).
In our proposals and enthusiastic mission and vocation promotion commitment we proclaim as our Logo and slogan: "I AM MISSION. YOU ARE MISSION. WE ARE THE MISSION OF CHRIST"
Coordinator of MAC - St. Daniel Comboni,
Fr. Carlos Alberto Nunes, mccj