Spirituality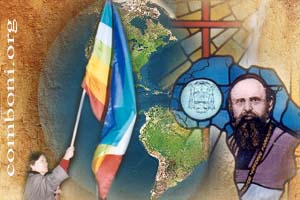 Articles and formation material on the spirituality of Daniel Comboni, Liturgy and prayers for his feast day and in his honour.
Here you find some articles written by Comboni Missionaries and other people on various aspects that characterize Comboni's spirituality. Under the title of Spiritual Bibliography you find also the books that deal specifically with Comboni's spirituality:
Articles and documents on formation aspects that spring from the spirituality of Daniel Comboni:
Prayers for private and community devotion - triduums etc. - for the feast and in honour of saint Daniel Comboni.