Later he went to know the Mission Promotion Center (CAM) which is entrusted to Brother José Alberto Mora who also counts on the presence of Fr. Fernando Eduardo Flores Avila in mission promotion. Continuing the visit, he saw the editors of the magazines "Iglesia sin Fronteras" and "Aguiluchos" and the virtual radio, of which the director is P. Francisco Carrera. After having talked with the members of the community, on Saturday morning, he gathered the community together and thanked them for the work they are doing in Colombia, albeit with reduced strength, and together they thanked the Lord in the Eucharist and Saint Daniel Comboni was invoked to continue to make the missionary charism grow in these countries. Father General also took the opportunity to wish a good trip to the two new Colombian novices, Yeison and Felipe, who left for the novitiate in Mexico City.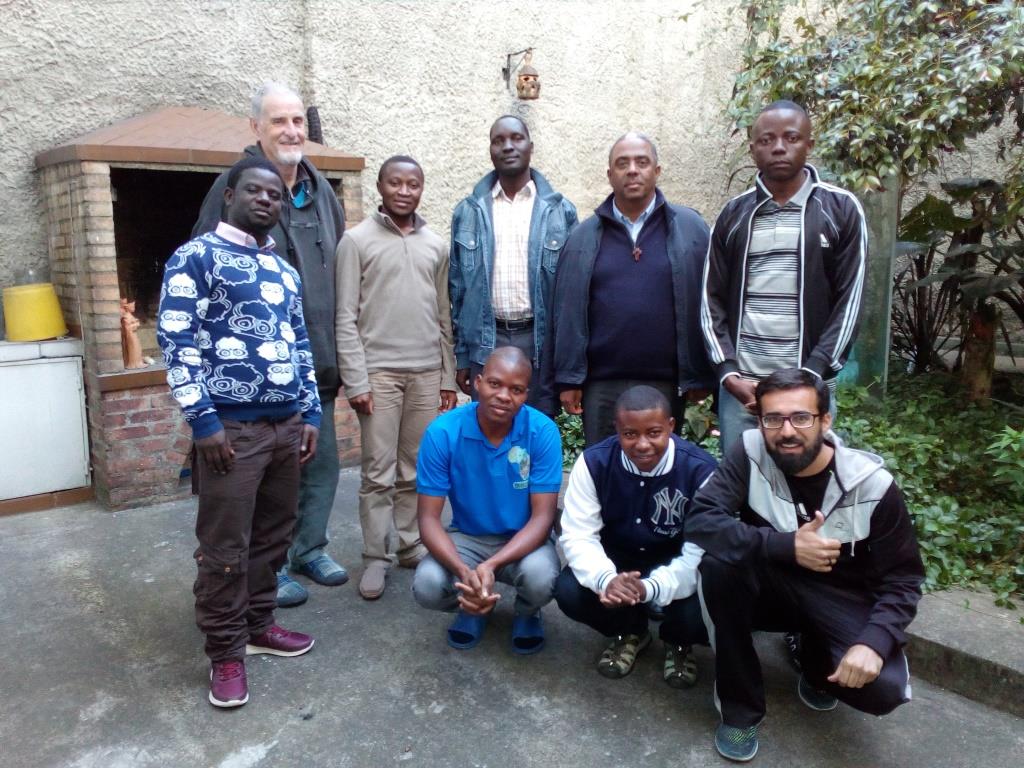 On Sunday 19, Fr. Tesfaye visited Fr. Francesco Nascimbene in the Altos de Cazucá neighbourhood, where for some years he lived a life inserted among the poorest people, mostly Afro, proceeding from a territory where the violence of the guerrillas and drug trafficking still prevails. After celebrating with the parish community, he moved to the tolerance zone of the city centre where Fr. Gabriele Perfetti accompanies the Good Shepherd Sisters in their humanitarian service. Finally he went to visit the International Centre for Formation of Brothers, directed by Bro. Alberto Degan in the district of San Fernando, to meet with each confrere and to offer a word of encouragement. On Tuesday morning, Fr. Tesfaye left to visit the Postulantado of Medellin, in the company of Fr. Martín Adolfo Bolaños, the formator, who is assisted by Fr. Matteo Téllez Zapata. Thursday he went to the Comboni community of Cali and then to Tumaco, on the Pacific coast which is one of the most conflictual areas of Colombia. On his return to Bogotá he will attend the delegation assembly and finally he will meet with the delegation council and on September 1st he will be returning to Rome.
For the Delegation it is was a moment of grace to renew their missionary charism and to feel united to the whole Comboni Institute around the world.