I will quote from the beautiful homily delivered by Fr. Victor Hugo Castillo, the Provincial of Central America, who started his message with these words:
"All the works of God start small. Just like a child is small and defenseless, but slowly grows. And so it has been with the Comboni Lay Missionaries of Guatemala."
"Mission brings about transformation in the way we think, the way we live our faith, the way we approach others." And the decision to go needs time to take shape."
God performs miracles every day, and does not begin from what is perfect and grandiose, but from simplicity, with financial obstacles, but in truth, when God wants to accomplish his purpose and we make ourselves available, simply, as if not knowing, not being able, only trusting, allowing ourselves to be moved, a little at the time, discovering God's plan, walking together, stumbling and picking ourselves up… this way, as a community, we reach a day like today.
The first reading chosen by Alexandro and Ana Cris spoke of this process for ourselves as a community and especially for them as a couple:
Now the word of the Lord came to me saying, "Before I formed you in the womb I knew you, and before you were born I consecrated you; I appointed you a prophet to the nations." Then I said, "Ah, Lord God! Truly I do not know how to speak, for I am only a boy." But the Lord said to me, "Do not say, 'I am only a boy'; for you shall go to all to whom I send you, and you shall speak whatever I command you, Do not be afraid of them, for I am with you to deliver you, says the Lord." Then the Lord put out his hand and touched my mouth; and the Lord said to me, "Now I have put my words in your mouth." (Jeremiah 1,4-9)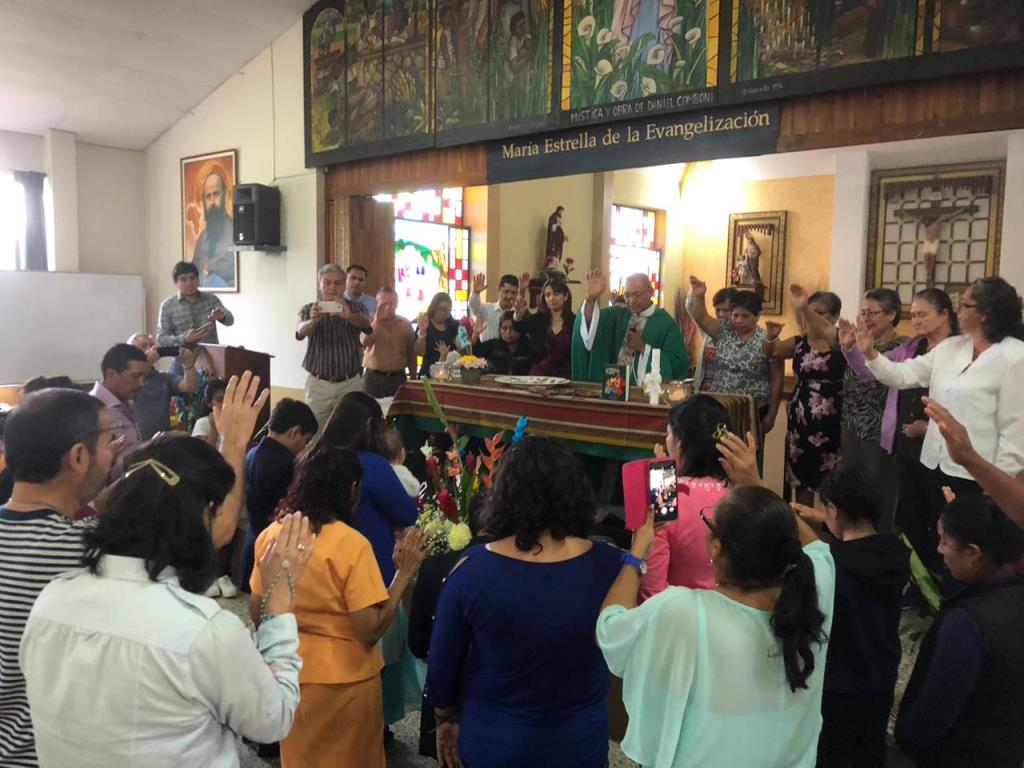 I continue with words from the homily:
"We are called to something great. To receive a blessing. We become blessings for others. To do mission means to put one's life at risk. And life is worth living when we have projects. Projects are constantly in a state of construction. A project grows as we grow. In the project of a lifetime there is trust. Sacrifice."
These words summarize the journey done and the journey remaining. To live it in a community is wonderful. With everyone united in the same feelings, the same desire to see the mission ad gentes being carried out, to see the Comboni charism and identity grow and be the instrument to announce to all nations Jesus who died and rose again, as Scripture says. United, we will all go out of our borders, in different ways, but cooperating so that those who can do it, will do it.
I am just reflecting and I am grateful that we are a generous community, unselfish, without envy, as a family, and wish the best for each one of our brothers. Alejandro and Cris have been courageous by being available to leave, we love them, we admire then and we are proud of them. While they will be there where God placed them, we over here will work hard so that they will not be in any need.
"The type of domestic mission that turns us into navel gazers. It is not a mission that grows. The only way to grow is through experience. The journey to mission entails a process: to feel called. To dialogue. To discern. To ask for advice, in order to start moving… and go. We carry this mission treasure in clay pots. Let us remember that there is no mission without cross." This is what Fr. Hugo added to his message.
Strengthened by love, we want to grow, to open to new members, new spaces, today it is Brazil, tomorrow, God already knows the place and who will go. We pray for discernment and light to keep forging ahead. Without comfortable settling down, but on the contrary moving along, with dynamism, while there is life there is mission, projects, work, meaning, a reason for living. What more can we ask from Heaven? Everything bubbles over, and so is the love of God.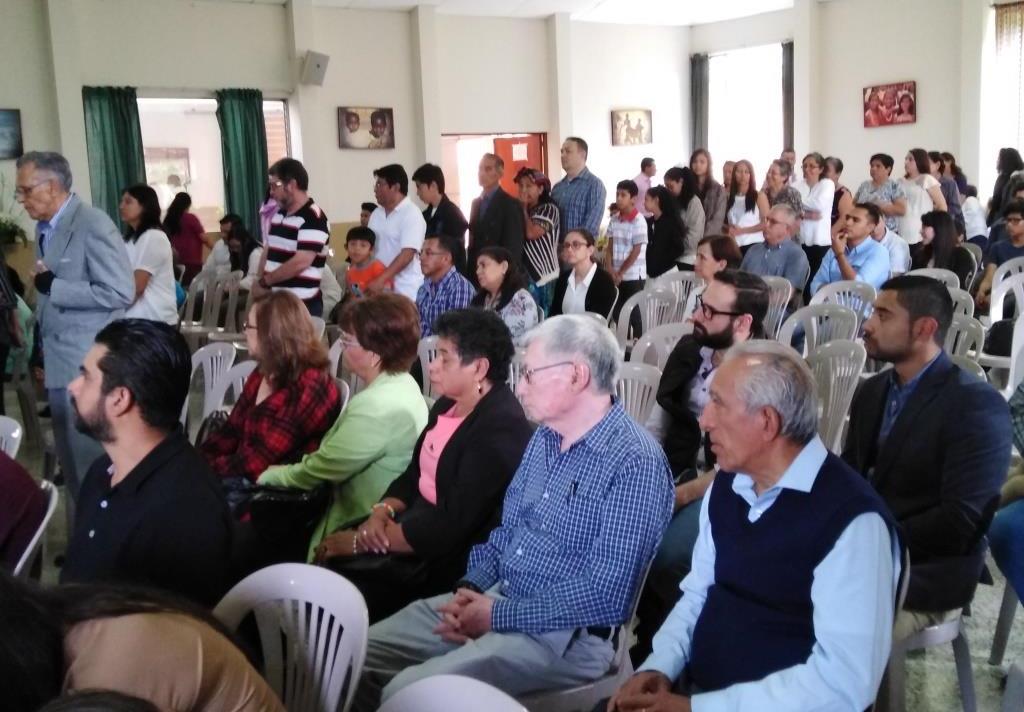 Mary is an example of service: "Only when we accept the call we are capable of moving forward in an attitude of service."
Fr. Hugo commenting on the Gospel said that Mary went on a journey, without planning, only wanting to serve her cousin Elizabeth. She left… on her own, from her home and people to go and serve. All baptized people are called to this, and then this beautiful charism, Comboni's, that unites one to a bunch of "crazies," because of the love we have received and experienced. Crazy to ensure that others will see it and experience it. Crazy with passion for mission. Crazy for Jesus. This craziness makes us go and serve, understood by few, criticized by many, but God knows the heart of the missionary and affords what is needed to live a particular vocation.
"Mission is madness. How often do we hear: why are you going so far? Isn't there enough to do over here? The answer is, Yes, but my vocation calls me to go farther. And vocation cannot be explained or understood, it simply stands as a gift from God."
Blessed are we, Comboni Missionaries for this inheritance of our founder, St. Daniel Comboni. It cannot be explained. Married, single, young, not so young, but this vocation lived as a gift, wherever we are, however we are, is what gives meaning to our lives and to the gift of our Baptism. It follows the theme of the infinite love of God who does not spare his generosity.
To end, Fr. Hugo encouraged all present: "Mission also belongs to the laity. Pope Francis insists on the fact that the laity is a sleeping giant that must be awakened."
The Hearts of Jesus and Mary are the cause of our joy. St. Daniel Comboni, pray for us.
Lily Portillo, CLM