During the first two weeks, Fr. Jeremias has visited the confreres of the region in northern Kenya, where the Comboni Missionaries are present in six communities: two among the Turkana, two among the Pokot and two in Marsabit, where various pastoral populations live, such as the Boranas, the Gabra, the Rendile and others.
With the arrival of Fr. Alcides, during the first weekend of February the two general assistants visited the community of Kariobangi, on the outskirts of Nairobi. Kariobangi is a large parish where the Combonis live since 1974. In fact it is the first Comboni presence in Nairobi after that of the provincial house.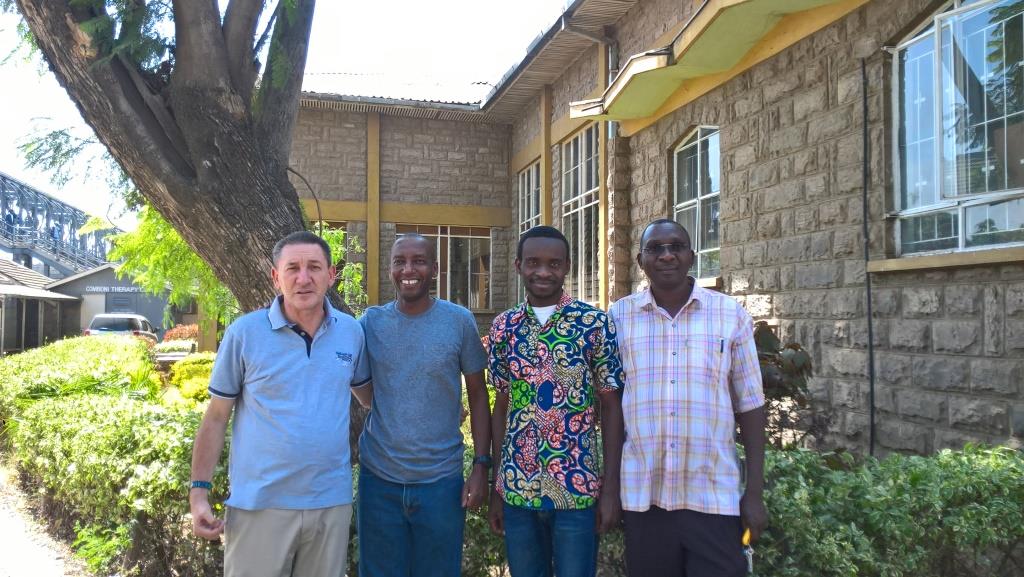 From 6 am the parish church opens its doors to the faithful who begin to arrive from the most diverse corners of Kariobangi, a very populous neighborhood with a very young population from the various regions and tribes of Kenya. Normally, people come to Nairobi looking for work or to continue their studies already started in their places of origin. This is the reason why two thirds of the population is young and has a great desire to work and realise the dream of their lives. A quick glance at the assembly of Christians gathered for the celebration of Sunday Mass highlights how the vast majority are young couples, young people and children, accompanied by a reduced number of elderly people. In addition to the Parish Hall, dedicated to the Holy Trinity, the Comboni Missionaries take care of two other prayer centers, San Daniele Comboni and San John, which could constitute two other parishes in the near future, taking into account the rapid increase of the population that chooses to attend the Catholic Christian community.
Comboni's dream – "I see a radiant future for Africa" – is visible in the three communities that make up the parish of Kariobangi.
From February 4 to 9, the Comboni Missionaries working in Kenya will meet in an assembly. On the agenda there are moments of prayer, revision, evaluation and planning of the Combonis' pastoral activities, which will allow the missionaries to return to work in their missions with renewed enthusiasm.