Our destination was Ethiopia, a country full of sunshine and hospitality. Ethiopia is a beautiful country, rich in history and culture, full of traditions and many peoples, with great linguistic diversity. Benishangul-Gumuz is part of one of the regions of Ethiopia and one of the tribes present here is the Gumuz, a people of strong character, ready to fight to defend themselves in many ways. Our missionary work is especially among the Gumuz.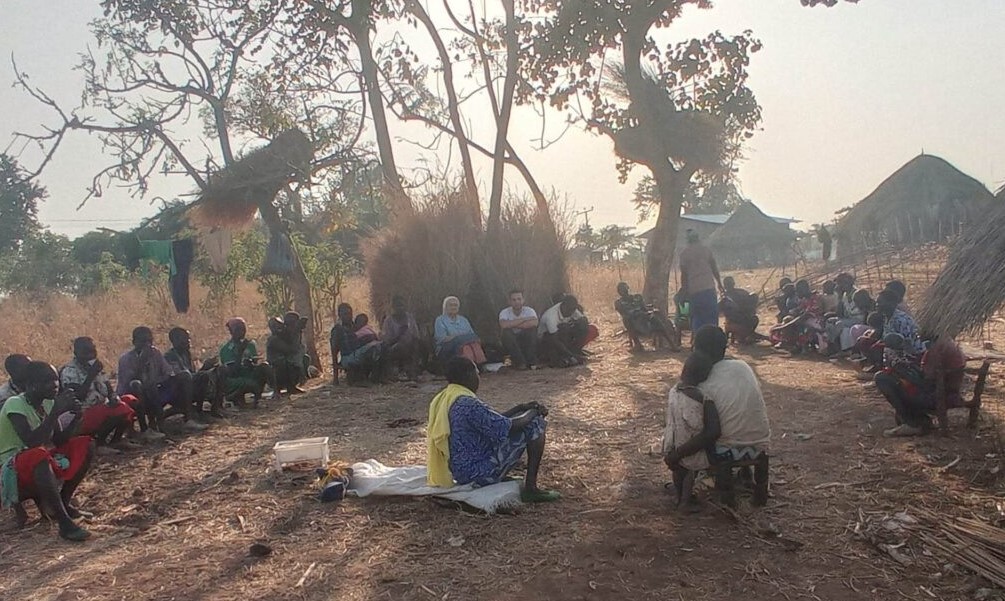 Our first impression was very good, as we always wanted to share our life with such a simple people. The community of the Comboni Sisters, located in Mandura, offers education, health care and catechetical pastoral care. The community of Comboni Lay Missionaries (David Aguilera and Pedro Nascimento) lives with the Comboni religious in Guilguel Beles, ten kilometers from Mandura, and tries to help both communities in the areas of education and catechetical ministry, as well as in the care of some of the sick.
Vicenta and Pedro work in pastoral and social service, since the person is complete with the development of the soul and body. One of the activities we carry out together is the accompaniment of the catechesis of women in their spiritual, human and material development. We know that women have an important role in the transformation of society and here they need to be aware of this. Gumuz women work very hard and are often left behind in opportunities such as education, where educational attainment is not a priority, especially for women and girls. Above all, they have to work in the fields, collect firewood for cooking, carry water from the spring or river, carry heavy sacks of cereals (the fruit of their work in the fields), take care of their children, cook…. The life of the Gumuz woman is difficult and full of sacrifices and hard work.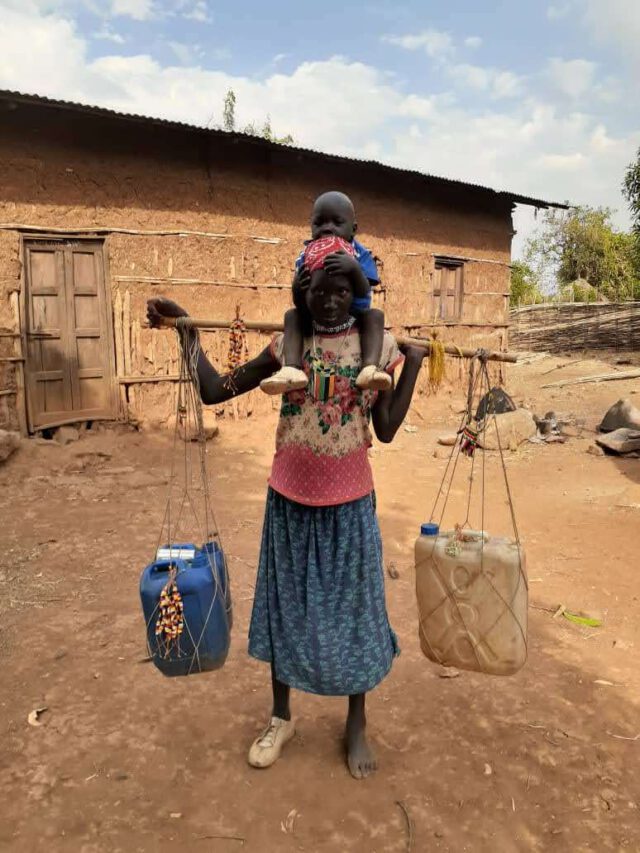 We meet every week with a group of women who have chosen a name for the group: "Peace Builders", a name due to the war situation that we have been living for more than two years in our area. In this group we share the Word of God, pray for peace and have coffee together with the economic collaboration of all, and we become close in our experiences of pain and suffering, strengthen our friendship, share dreams and aspirations for the future. These meetings give us the possibility to get to know each other and to be closer to each other. It is our desire, according to our possibilities, to develop activities that can help women in the economic part, since they have an important role in the maintenance of the family. All this is very beautiful and attractive, but human life is made of happy moments and painful moments, days of light and days of darkness.
Due to ethnic clashes, especially over land ownership, social stability has worsened, many have been killed, villages have been burned, some crops have been stolen by opportunists, many innocent people have been imprisoned without knowing the reasons, schools and medical posts have been closed due to insecurity, for fear of students being attacked by rebels and teachers and nurses attacked and kidnapped, as most of them belong to another ethnic group. Unfortunately, this has been our reality for the past two years, with times of peace and times of conflict and insecurity. However, whether we live or die, we belong to the Lord (Rom 14:8) and He is always with us and accompanies us.
In the Sisters' mission, some women asked for protection for few weeks, staying there to sleep. The situation worsened and they decided to escape to the forest, where they were able to hide. When the situation calmed down, little by little, the families returned to their huts. As we have already said, this situation has been repeated for two years and together we have experienced pain, insecurity, but also God's protection. The works of God are born and grow at the foot of the Cross, as St. Daniel Comboni used to say.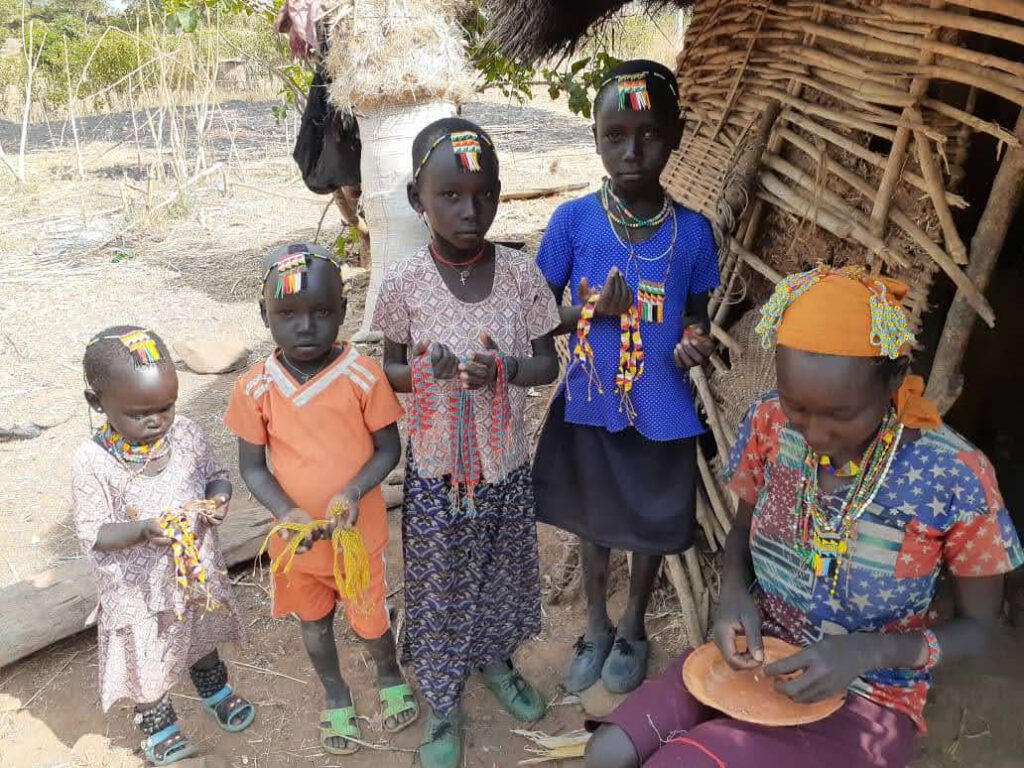 None of this was foreseen when, full of illusions, we came to this mission, but we decided to make common cause with this people, to share the good and the bad moments, we decided to stay here and abandon ourselves in God's hands. We have lived through many difficult moments and our presence here, in the midst of difficulties, is intended to be a testimony of fidelity to God manifested in fidelity to the people with whom we share our lives. It was Jesus who told us: "Behold, I am with you always, to the close of the age" (Mt 28:20).
In the midst of pain, of seeing the suffering of those who escape, of those who mourn for their loved ones, either because they have died or because they are deprived of their freedom, all this has become a time of grace that helps us to strengthen our faith and fidelity to a people who live in times of suffering. Making the pain of others my own shows us how important they are to us, how much we love them. St. Daniel Comboni taught us: I make common cause with you and the happiest day of my life will be the one when I give my life for you.
Right now peace talks are taking place between the government and rebel groups, schools and medical posts (some) are beginning to open. We are hopeful for times of peace, happiness and prosperity.
Pray for us and for the people of Ethiopia, because we cannot lose hope; pray that we will find support to develop economic activities with women and help families in need; pray for peace and fraternal communion.
Vicenta Llorca, Comboni Missionary Sister, and Pedro Nascimento, Comboni Lay Missionary