The main lesson was the Catholic Social Teaching. During this weekend-long meeting, we had a chance to participate in the World Refugee Day celebrations organized by the Jesuit Refugee Service (JRS) Kenya in Nairobi. It was an amazing experience, being able to meet our brothers and sisters refugees from various countries who showcased their talents and capabilities.
One of the highlights of our formation was the chance to not only meet but learn from the Bishop-elect of Rumbek Diocese in South Sudan, Fr. Christian Carlassare MCCJ. Having been aware of his recent attack, we as CLM-Kenya were really glad to see him recovered and even accompany us to the celebrations of World Refugee Day. He shared with us more on the Catholic social teaching and also examples of challenges faced during mission work. His sharing was very helpful to us all especially it being that we are soon having some of the members finalize on their formation by the end of the year. We also got a chance to learn from the Provincial Superior of the MCCJ in Kenya, Fr. Radol Austine Odhiambo MCCJ. They both shared their vocational journeys with us and various challenges encountered in the process.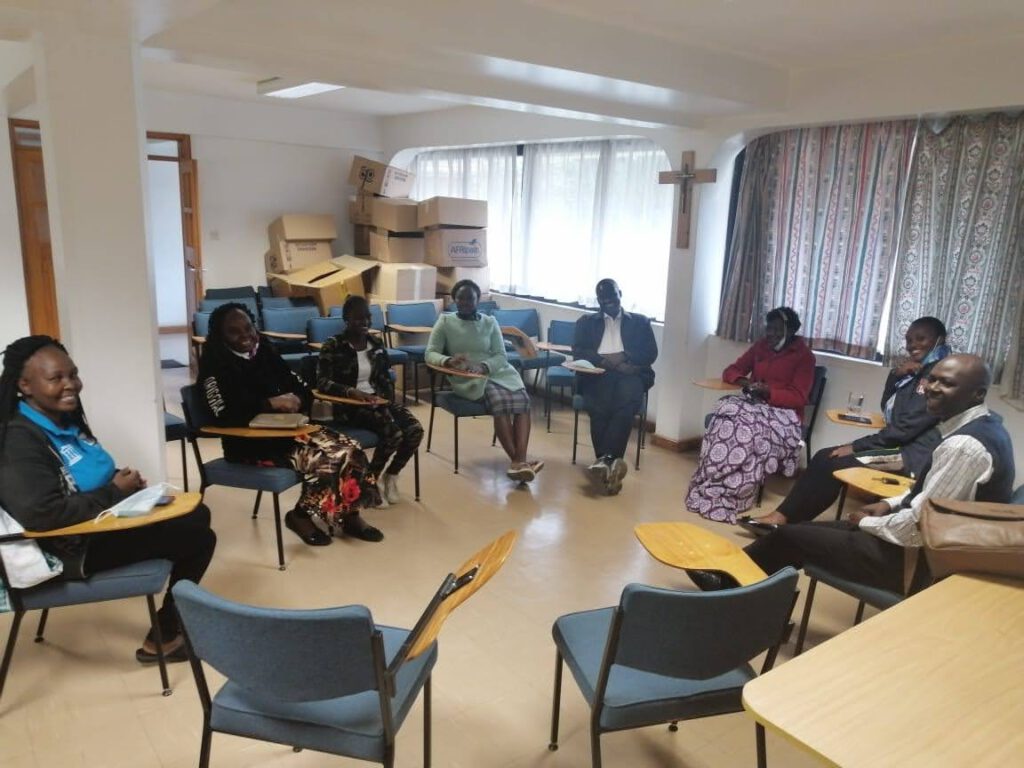 It is said that growth is the only sign of life, and we as CLM-Kenya are proud to say that we are improving in terms of membership and formation. Other than there being some of us who are almost done with formation, we have been blessed with new membership over time regardless of the COVID 19 pandemic. Our financial projects are still progressing well, and we are hoping to establish a new mission for the lay in West Pokot County. God willing, we will be in a position to host our fellow CLM members from other countries for mission work in the near future.