Located one hour from the commercial center of the city, "it is the most rural part of Guayaquil" according to one of the city's newspapers. Its growth has been halted in part because it was declared a reserve and security zone by presidential decree in December 2010, due to its proximity to a water transfer to the neighboring province of Santa Elena.
According to Hogar de Cristo Corporation's socioeconomic research (2012), 99% have incomes below the basic salary, 54% are poor. The family group is composed of 5 people, of which 48% of families, only one of its members works; 52% have completed primary education and 48% of the houses are made of bamboo (see attached images).
The website "International Alliance of Inhabitans" in December 2017 writes: "Monte Sinai has 133 000 inhabitants corresponding to 26 000 families that present a housing deficit of 62.65%. This means that more than 83 000 people lack a house that allows a dignified life. This means that more than 83,000 people do not enjoy the fundamental right to have a home that provides shelter, a roof, security and, above all, dignity".
Monte Sinai does not have basic services, only electricity service to the houses, public lighting is scarce; and the streets are mostly dirt, some streets are covered with asphalt.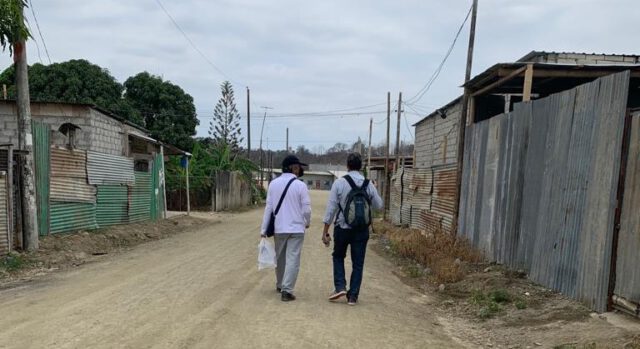 Walking along other streets in the sector. On the left is Fr. Joseph MCCJ, originally from Kenya.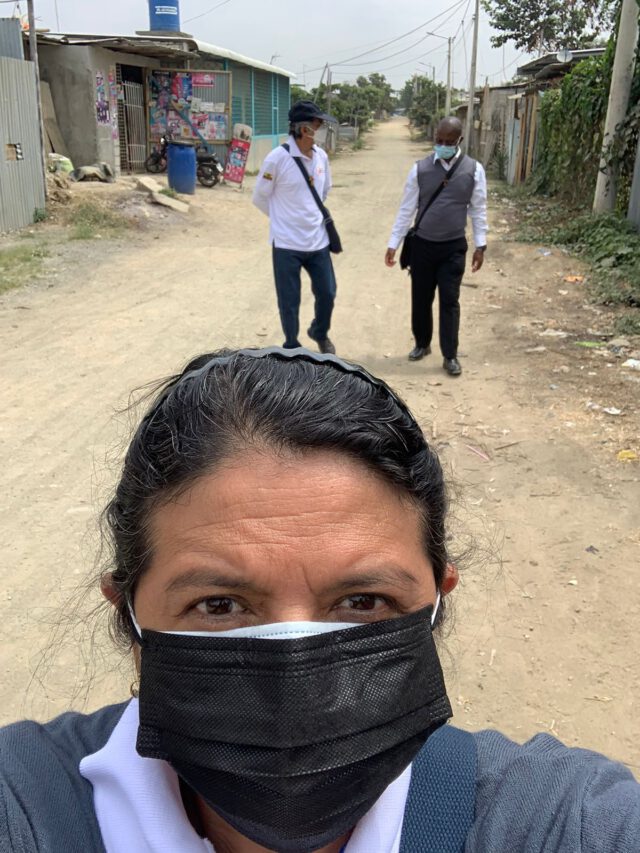 The pastoral work of CLM has been located in the parish of the Transfiguration of the Lord, our walk is in the Chapel of St. Francis.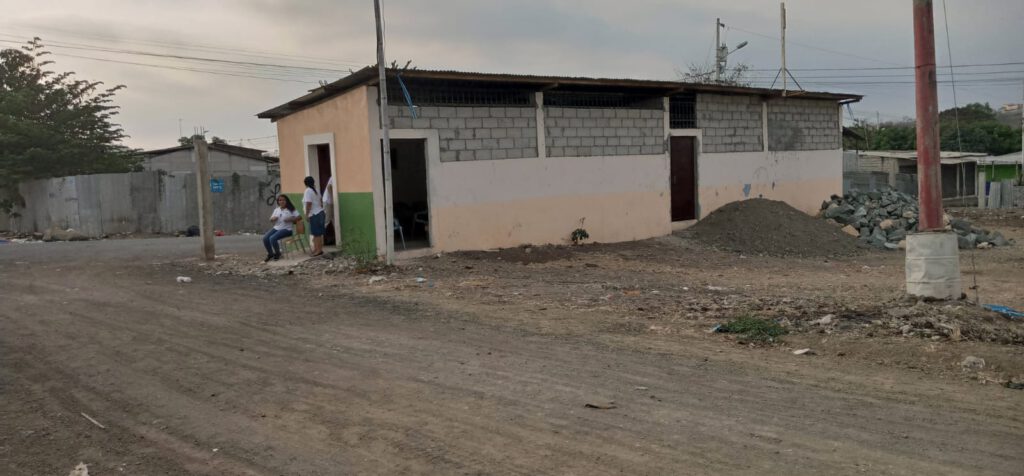 At the present date we are traveling around the place that is quite extensive, introducing ourselves to the villagers, letting them know of the presence of the CLM in the place.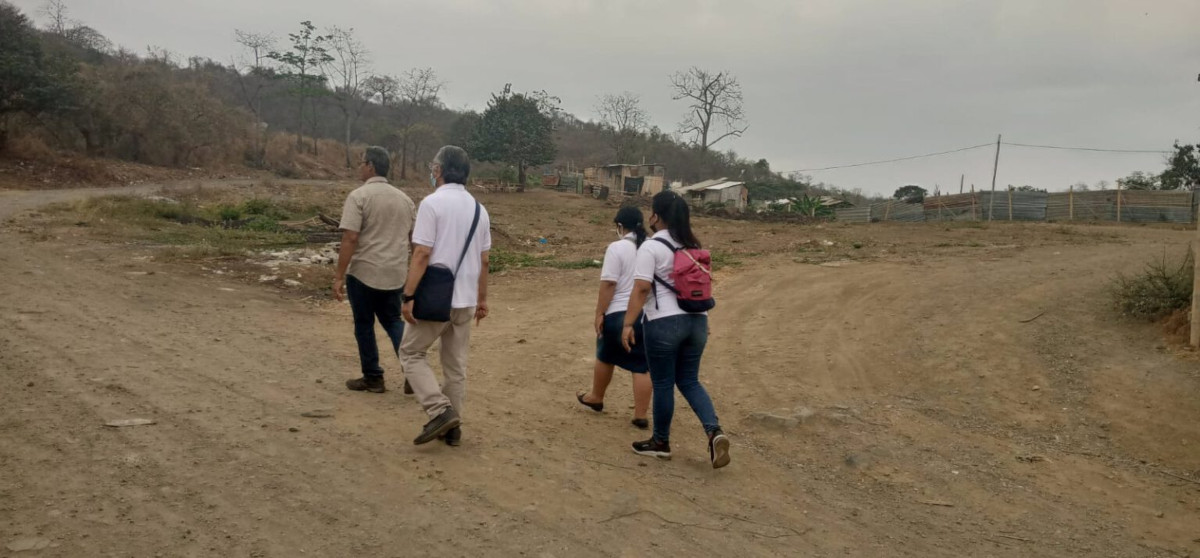 Walking through the streets of Monte Sinai. This graphic shows the following statement: "Monte Sinai is the most rural part of Guayaquil".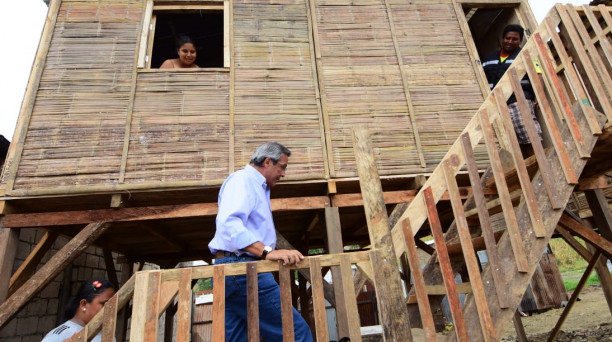 Another of the difficulties that the inhabitants of Monte Sinai have to live with is the lack of road and sanitary infrastructure works that allow them to have a dignified life for them and their families, the images that are presented are eloquent. This is what can be appreciated from the tour of knowledge of the place.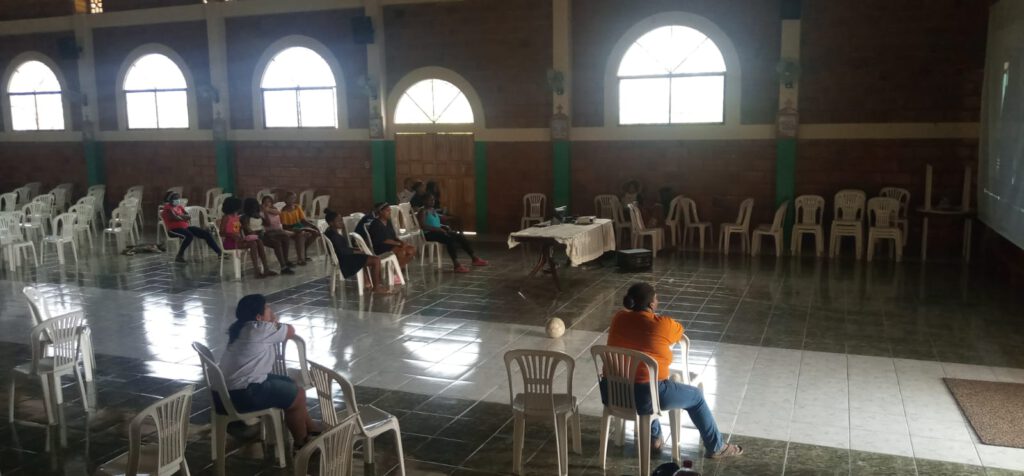 Cine Foro, the first activity with Afro youth, inside the central church.
CLM Ecuador