The objective of the CCA is to offer the participants a help in living with serenity and fruitfulness the senior phase of being Comboni Missionaries; to grow in intimacy with the Lord; to grow in that interior freedom which allows us not to cling to our roles, to power, to activism in order to be appreciated; to reconcile ourselves (if necessary) with those experiences that wounded us and may have left in us some resentment; and to deepen our relation with Comboni and our feeling of belonging in the Institute.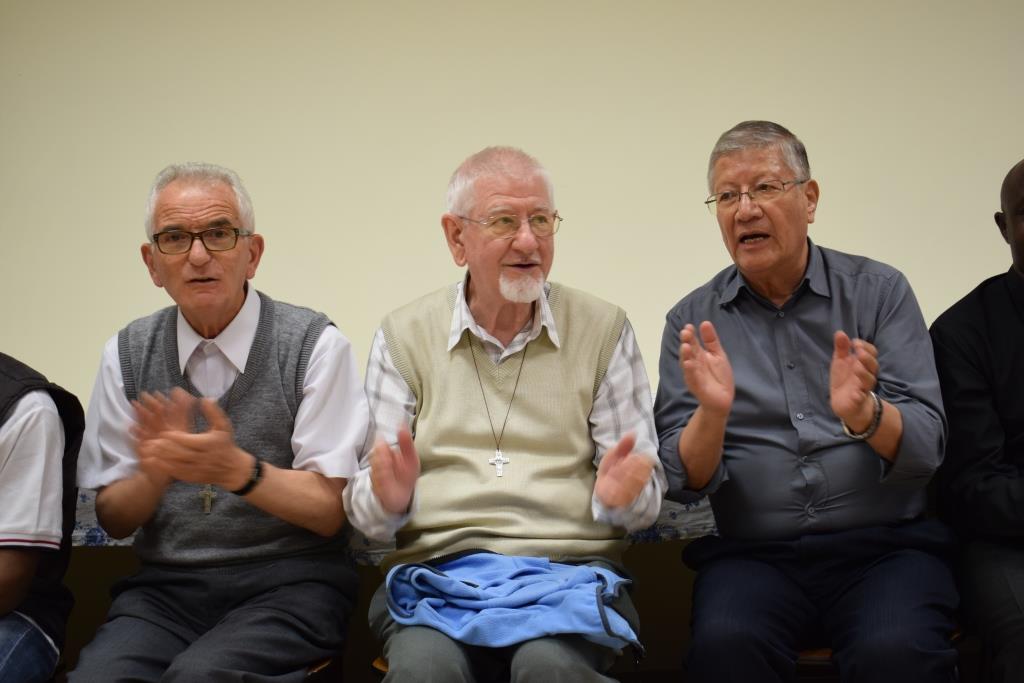 The following are currently the members responsible for the Center of Ongoing Formation (COF): Fr. Siro Stocchetti, Bro. Guillermo Casas Rosell and Fr. Elias Sindjalim Essognimam. The next activity of the COF, reserved for Comboni Missionaries between the ages of 50 and 70, will be the Comboni Renewal Course (CCR), due to take place between January 4 and May 30, 2019.
Today, Fr. Renzo Carraro tells us from within the events of the third edition of the CCA that developed in two phases: September 8 to October 1 in Verona and Limone; October 1 to November 4, at the COF in the general curia in Rome.
Third edition of the Senior Course 2018
To dump or to recycle? The problem exists and, in the case of seniors, the recycling is for certain the most constructive and Christian solution. This has been the choice of our superiors who started this Senior Course. In this third edition there are 23 Comboni Missionaries, priests and brothers in age from 70 to 87, still in a reasonably good shape, and together we total about 800 years of missionary service.
We live through the two months of the course as a dream turned into reality. We enjoy spending time together, without the pressure of pastoral work, resting, praying, listening to practical lectures that are of interest to our life and help us share our long mission experience.
We spent the first three weeks in Limone with wonderful weather that helped us realize how exceptional the place is. The lectures helped us understand and accept our past and our present from the physical and psychological standpoint under the expert guide of Bro. Daniele Giusti, a Comboni doctor, and of our formators. Then we had our Retreat in the light of Comboni together with Fr. Danilo Castello.
Now we are in Rome, at the Ongoing Formation Center in our general house. We have had times of formation in spirituality and in our aging, plus a very interesting week on St. Daniel Comboni thanks to the original and deep presentation by Fr. David Glenday.
Here as well, the location affords us unique experiences. We felt the pulse of our Institute not only thanks to the confreres passing through, but especially in the very beautiful celebration of Daniel Comboni's Feast Day with two missionary bishops and lots of lay friends.
Rome is offering us a pilgrimage to the tombs of the Apostles peter and Paul and visits to the major basilicas, making us enjoy our belonging to the Church, people of God, a pilgrim through history. Two weeks from now the Senior Course will be over, but the benefit of this exceptional experience will stay with us. We are grateful to the members of the Formation Team who truly impressed us with their intelligence, preparation, dedication and especially their unity of purpose.
Fr. Renzo Carraro, mccj