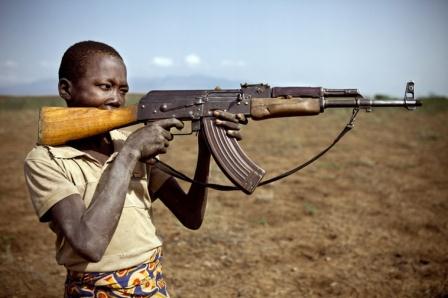 Since the early 1990s, an active civil society has promoted the negotiation of a comprehensive, legally-binding treaty "to establish standards and restrictions on the international trade in conventional arms." The month-long United Nations Conference on the Arms Trade Treaty (ATT), chaired by Ambassador Roberto Garcia Moritán, begins at the U.N. (New York) on July 2 and will review the much-labored Chairman's Draft Paper based on the four preceding Preparatory Committee meetings.
Many of the positions endorsed by the Control Arms Coalition have been upheld.
The Treaty must:
(1) Stop the transfer of arms or ammunition where there is a substantial risk that they'll be used in violation of international human rights;
(2) Include all conventional arms including their parts and ammunition, all transfers and all transactions;
(3) And be transparent, effective and have a monitoring mechanism.
Visit: www.un.org/disarmament/convarms/ATTPrepCom.
Virtual Connections and More:
Watch U.N. web TV here;
Follow the Reaching Critical Will blog here;
Join Facebook:
New to the ATT? Click here;
Get Africa Europe Faith & Justice Network's insights on why we need a robust ATT here and in the June newsletter, here;
And for Pax Christi's Swallowing the Bullet: An Ethical Approach to an Arms Trade Treaty, with prayers and a letter to adapt, click here.
Enclosed is the July 2012 digital version of Comboni JPIC Newsletter (CJN).
Cindy Browne, Editor, CJN Newsletter
Fr. Jean Paul Pezzi, JPIC Office-NAP
www.ComboniMissionaries.org